Services From Magic Plumbing, Heating, and Cooling
San Francisco's HVAC Service Technician
We provide the following services:
Residential Air Conditioning Service
Air Conditioning Installations
Air Conditioning Maintenance
Air Conditioning Repairs
Ductwork
Smart Thermostats
Zoning Systems
Ductless Mini Split Systems
Heat Pumps
Central Air Conditioning
Roof Top AC Units
UV Light Installation
And Much More!
Magic Plumbing, Heating, and Cooling got its start providing top notch plumbing solutions to homeowners throughout the San Francisco area. Since then, we have grown into a full service plumbing, heating and air company and are now able to help with a variety of air conditioning repairs, installation, and maintenance. Our knowledgeable staff will help tailor a customized solution to your unique needs to ensure you receive the most thorough estimate with an upfront price so there are no surprises later.
At Magic Plumbing, Heating, and Cooling, we strive to recommend the most cost effective, energy saving air conditioning solutions for your San Francisco home. From smart thermostats to ductless mini split systems, our pros can handle it all. We are experts in solving any AC system issue quickly and always arriving on time which allows us to resolve your HVAC issues without interrupting your daily routines. Plus, each job you book with us includes our 100% satisfaction guarantee!
Call us today at (Sorry, we are unavailable) to schedule an onsite San Francisco air conditioning estimate!
Click the links for more about our services:
Sorry, but we are unable to take new clients at this time.
Customer Testimonials
Magic Plumbing dealt with my clogged pipe excellently. I recommend Magic Plumbing, strongly. James P.
Our Location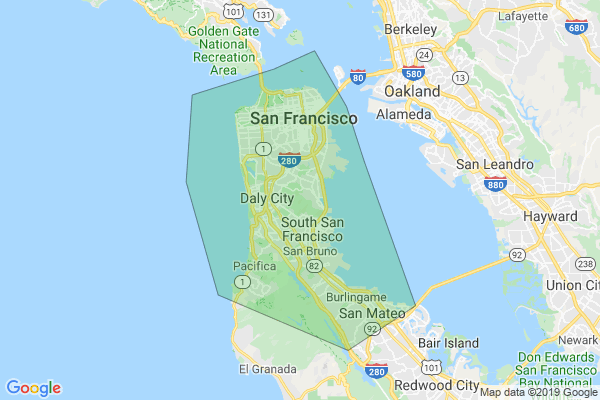 Magic Plumbing, Heating, and Cooling
2261 Market St.
#120
San Francisco, California, USA 94114